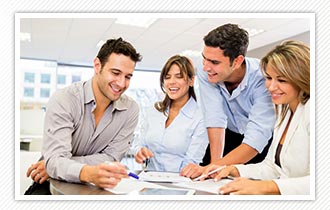 OUR PHILOSOPHY:
The management of Community Associations requires a basic understanding of human behavior, real estate and corporate law, accounting, the budget process, taxation, insurance, grounds and building maintenance, communication techniques and time management.

At LINDSAY MANAGEMENT SERVICES, we believe that every Common Interest Development should have experienced, competent, property management advice and services. We have been providing the services necessary to maintain a well-run non-profit corporation since 1978.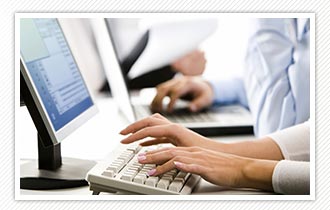 OUR HISTORY:
LINDSAY MANAGEMENT SERVICES was established in 1978 in North San Diego County. Our staff consists of property managers, administrative assistants, on-site maintenance staff, bookkeepers, and a 24-hour emergency answering service. Our employees have been with us an average of eleven years.

LINDSAY MANAGEMENT SERVICES' office is located in Carlsbad at 6126 Innovation Way, Carlsbad, CA 92009, in The Towers at Bressi Ranch Corporate Center.

LINDSAY MANAGEMENT SERVICES manages over 60 common interest developments. While we have "accounting only" and "partial management" accounts, the majority of our accounts are "full management". From the smallest of 8 units, to our largest full management account of 580 units, the majority of our Associations have been with us 12 years or longer.

LINDSAY MANAGEMENT SERVICES conducts internal manager training meetings and invites attorneys, accountants, and other related professionals for in-house seminars. We are members of the Community Associations Institute, the Chamber of Commerce, and the California Association of Community Management.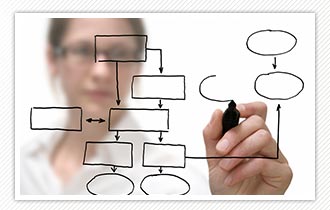 OUR FINANCIAL SERVICES:
LINDSAY MANAGEMENT SERVICES maintains the Association's financial records and accounts using the modified-cash accounting method, which is the standard method of accounting for common interest developments.

LINDSAY MANAGEMENT SERVICES renders monthly financial statements and an annual audit of the accounts and records of the Association shall be furnished by a firm of independent certified public accountants. The Property Manager will coordinate annual audits and any additional audits that may be required by the Association.

LINDSAY MANAGEMENT SERVICES' employees do not handle Association monies. Assessments are deposited directly to the bank by means of a lock box service, and all checks are signed by Board Members only. Our Accounts Payable Department causes funds collected to be disbursed regularly and punctually to satisfy monthly expenses.

LINDSAY MANAGEMENT SERVICES assists in the timely action on delinquencies including late notices, liens, and coordination of foreclosure or money complaint judgments.

Accounts and records are open for inspection by the Association members at any reasonable time, as required by State Civil Code.

LINDSAY MANAGEMENT SERVICES assists the Treasurer and Association's Accountant in the preparation of an operating budget setting forth an itemized statement of the anticipated receipts and disbursements for the new fiscal year. We will work in conjunction with the Association's Treasurer and Accountant to file all forms, reports, and returns, as required by California Law.
Why Choose Us?
OUR SPECIALTIES:
LINDSAY MANAGEMENT SERVICES has a broad knowledge of all aspects of building maintenance and refurbishment. Employees or independent subcontractors will be hired and discharged subject to the directives of the Board. Contract proposals will be submitted to the Board for consideration. Decisions regarding awarding and executing contracts are to be made by the Board of Directors.
Because of the extensive tenure of the Property Managers in our firm, which is unprecedented in the industry, our Managers have expertise in overseeing special facilities and types of common interest developments which are unique, such as:
Gated communities with coded access
Multi-level (stacked) condominiums
Condominium "conversions"
Commercial Associations
Natural waterways (lagoons, lakes, streams, and ocean bluffs)
Architectural ponds, streams, fountains
Natural open spaces and utility easements
Undeveloped lots
Age restricted communities
"Master" Associations
We are familiar with government agencies that have jurisdiction over these specialized property uses such as City Building Departments, the Coastal Commission, Department of Fish & Game, HUD, Army Corps of Engineers, and the DRE.
These are just some of the services we offer at LINDSAY MANAGEMENT SERVICES. Our goal is to strive for excellence to provide the best possible service to our clients. We look forward to discussing how we can best meet your needs.
Sincerely,
Kristen Griggs, CMCA, AMS, PCAM
President
Lindsay Management Services